Global and Regional Network Maps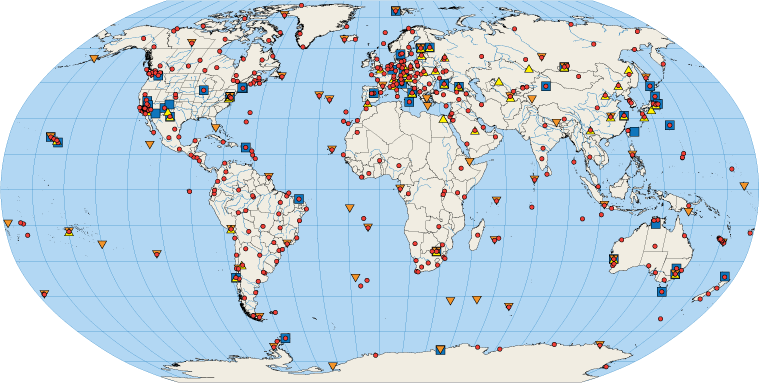 28 Aug 2014
In a field near Goddard 50 years ago this October, the first successful Satellite Laser Ranging (SLR) measurements were taken, ushering in a new era in the science of measuring the Earth.
Read more
---
26 Aug 2014
In the next few days, you will receive an email from CFI Group on behalf of NASA. This message will ask you to complete a survey for users of NASA Earth science data and services, which includes the Crustal Dynamics Data Information System (CDDIS). The CDDIS is one of twelve NASA Earth Observing System Data and Information System (EOSDIS) science data centers evaluated by this survey. The purpose of this survey is to help NASA and the DAACs assess customer satisfaction and improve future services. Suggestions from past surveys have been implemented to improve the tools and services offered by the CDDIS.
Read more
---
06 Aug 2014
The CDDIS
Site Log Viewer tool
is now available. Browse SLR, DORIS, or GNSS site logs by individual site or across multiple sites.
---